Providing superior health and balance through CHIROPRACTIC is our mission
In 1990, Dr. Sara Horn established Lakewood Chiropractic, where she has been a practicing chiropractor and clinic director ever since. Lakewood Chiropractic has been serving the areas of Lee's Summit, Independence, and Blue Springs, MO, with quality chiropractic care for over 30 years.

Dr. Horn is a member of several chiropractic associations, including the International Chiropractic Association, the American Chiropractic Association, and the Missouri State Chiropractic Association. She has more than 30 years of experience in chiropractic adjustments, physical therapy, rehabilitation therapy, and nutrition as part of the individualized treatment protocols available for patients. Dr. Horn has experience in several different chiropractic methods, including the Logan Basic, Gonstead, Diversified, and Activator techniques.
Lakewood Chiropractic, a well-established practice, has expanded and employs five chiropractors. This means our practice is open in the evenings and Saturday mornings, allowing us to serve the communities of Lee's Summit, Independence, and Blue Springs, MO, more effectively. We also offer 24-hour emergency chiropractic services.
Our patients visit us to see a chiropractor for various reasons, including back pain, sciatica, neck pain, pinched nerve, herniated discs or disc pain, and joint pain, among other common chiropractic conditions affecting their range of motion and overall quality of life.
To help our patients, after a thorough assessment with one of our experienced chiropractors, we offer an individualized and unique treatment plan that may include some of the following therapies: chiropractic adjustment, spinal decompression, acupuncture, trigger point therapy, therastim, diathermy, spinal disc decompression therapy, and class IV laser therapy.
We proudly offer state-of-the-art facilities, caring professionals, and the highest quality chiropractic care in the Kansas City metro area at Lakewood Chiropractic. Our mission is to provide pain relief, increase vitality, improve mobility and promote your overall well-being with natural, non-surgical healing processes.
At Lakewood Chiropractic, serving the communities of Lee's Summit, Independence, and Blue Springs, MO, our top priority is protecting the well-being of our patients, respecting their needs, and offering an enjoyable treatment experience. Take control of your health and call us today on 816-373-3373 to book an appointment with a professional and experienced chiropractor.
Initial Screening & Exam
There is no charge for the initial consultation and screening examination with the doctor. This will allow the doctor to determine whether you have a condition that can be treated with chiropractic care. If any x-rays, further diagnostic tests or treatment is needed, the doctor will discuss this and any costs that may be incurred at that time.
Informed Diagnosis
Dr. Sara Horn, Dr. Steven Perry, and Dr. Sungmin Hong have over 70 years of combined clinical experience to aid in the diagnosis and treatment of your problem. The key to getting better begins with a thorough consultation and detailed examination in order to determine the cause of your pain.
Class IV Laser Therapy
Class IV laser therapy is used for the relief of pain, to accelerate healing, and decrease inflammation. In the management of chronic pain, Class IV Laser Therapy can provide dramatic results, is FDA approved, and is non-invasive and virtually free of side effects. Laser Therapy is used to treat auto accident injuries, arthritis, fibromyalgia, sciatia, and other conditions that cause chronic pain.
Lakewood Chiropractic has served the Kansas City metro area (including Lee's Summit, Blue Springs, Independence, and Raytown, MO) for over 30 years. After your consultation, examination, and any indicated diagnostic testing, the doctors will determine whether chiropractic care can help you. Call 816-373-3373 today or click here for an appointment
24-hour emergency chiropractic service is available. Call our office at 816-373-3373 after-hours and you will be directed to our emergency number.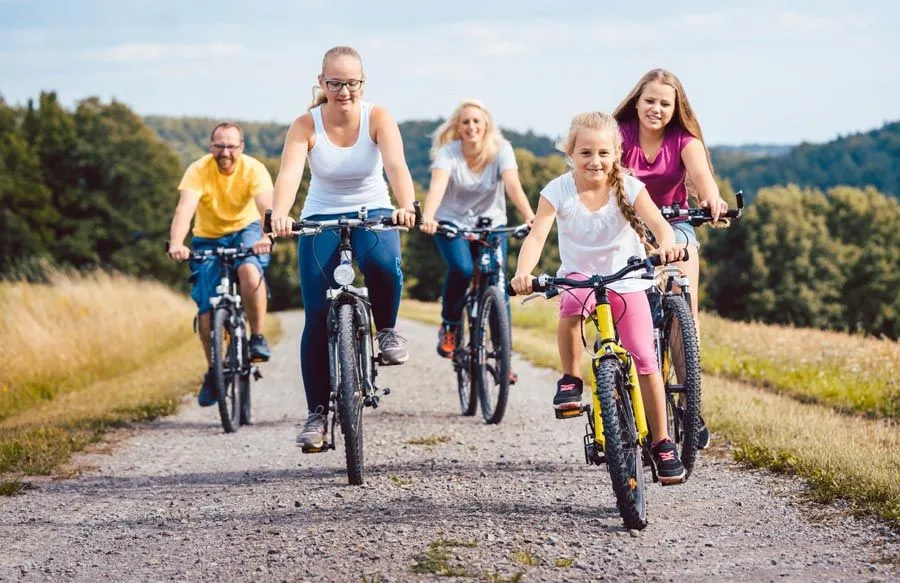 Headaches, back and neck pain, joint discomfort
Don't let headaches, neck pain, whiplash, slipped discs, scoliosis, sciatica, shoulder pain, limb numbness, joint discomfort or back pain (Lower, Mid, Upper) keep you from doing what you enjoy most. No matter what your symptoms, Lakewood Chiropractic's advanced pain management program will help. It is designed to relieve pain throughout the body, increase vitality, improve mobility and promote well-being through a non-surgical, all-natural healing process.
Free Consultation
As chiropractic professionals with over 30 years of clinical experience, we understand that although our patients may be diagnosed with the same or similar conditions, each patient will respond very differently to treatments. That is why the doctors of Lakewood Chiropractic offer a free consultation on your first visit and use it to tailor an action plan specific to your needs, goals and unique medical and physical conditions.
Finding a local chiropractor who understands changing health care needs, the most current techniques and approaches to addressing chronic pain, can be a daunting task. Pain can make these decisions quite difficult.
Lakewood Chiropractic has served the Kansas City metro area (including Lee's Summit, Blue Springs, Independence, and Raytown, MO) for over 30 years. The doctors at Lakewood Chiropractic can determine whether chiropractic treatment is right for you.
Listen to what some of our patients have said –
"I wouldn't trust my pain relief to anyone but the doctors and staff at Lakewood Chiropractic. Thanks loads!." – Richard W

"Excellent care as always. Professional, courteous and timely." - Sonya M
We hope that you will find this site helpful in learning more about the advantages of chiropractic care, as well as the ways that it can improve the quality of your life. If pain has stopped you from enjoying your family, work and hobbies, we encourage you to contact us via phone at 816-373-3373 or email us using the Contact Form below . You can also request an appointment by clicking here.