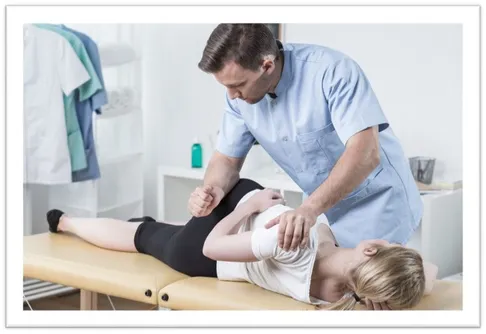 Our spines are responsible for carrying the load of everything we do from the moment we get up to the moment we go to bed. The accumulation of impacts or overuse can result in the vertebrae becoming misaligned, which is why chiropractic adjustments are designed to realign the various parts of the spine. At Lakewood Chiropractic, our doctors perform this service for Lee's Summit, MO, and the surrounding areas.
How Do Vertebrae Become Misaligned?
The vertebrae along the spinal column are designed to stack with a limited range of motion and are separated by a disc. Jarring impacts, bending incorrectly, twisting while carrying something - several things are capable of causing the vertebrae or components of the discs to come out of place.
The most common causes of misalignments are auto accidents, home accidents, sports and general roughhousing, and improper lifting. General use over a period of time can also lead to misalignments, even without a clear acute injury.
When this happens, the vertebrae or herniated disc material can pinch the nerves in the area. If this happens, it can result in pain, numbness, and/or tingling. Muscles in the region may also have to stretch farther and become fatigued faster.
How Do Chiropractic Adjustments Help Misalignments?
The spine will function optimally when we manually place the vertebrae back into their proper fit. Any herniated discs or nerves will experience pain relief and be able to heal. Muscles that were overworking to compensate for the spine imbalance will also be relieved and inflammation will subside.
Chiropractors can also offer guidance on how to prevent misalignments from happening in the future that focuses on whatever caused your specific misalignment.
If you are experiencing pain, contact us today for a complimentary consultation to determine if chiropractic care and physiotherapy treatments can help you. Call us at 816-373-3373 or request an appointment online. We look forward to helping provide you relief from your pain and restoring normal body function.
physiotherapy SERVICES WE PROVIDE:
Physiotherapy is the treatment of injury, disease and muscular and spinal pain through therapy versus medication. Our goal is to alleviate your pain and restore normal body function. To learn more about the physiotherapy treatments Lakewood Chiropractic offers, click on the links to the services below.